Cleveland Institute of Art public programming has gone virtual. From Reinberger Gallery's popular Lunch on Fridays lecture series to visiting artist talks and alumni conversations, all of CIA's virtual presentations are available to watch here.
CIA's public programming is supported in part by the residents of Cuyahoga County through a public grant from Cuyahoga Arts and Culture.
Lunch on Fridays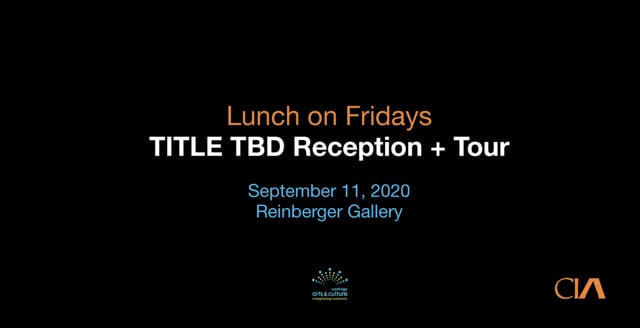 LOF: TITLE TBD exhibition 9.11.20
Gallery director Nikki Woods moderates a virtual gallery tour with curator Meghana Karnik and artists in the exh...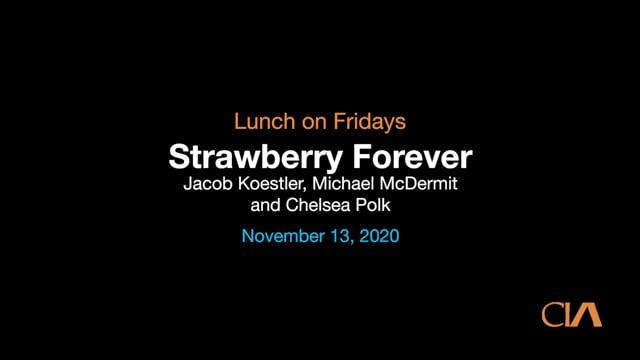 LOF: Strawberry Forever 11.13.20
The team behind the film Strawberry Forever discuss their new work.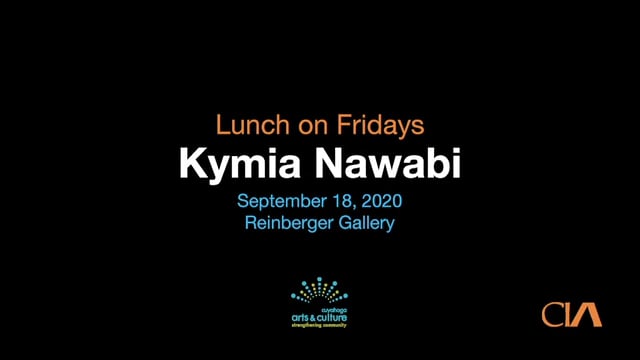 LOF: Kymia Nawabi 9.18.20
Virtual visiting artist in Drawing, Kymia Nawabi, discusses her work as a first-generation Iranian-American who ...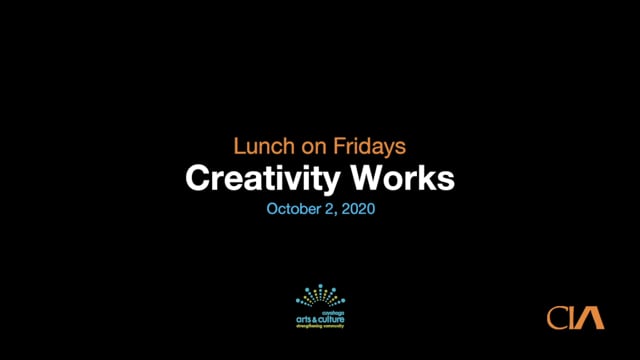 LOF: Creativity Works 10.2.20
Students in CIA's visual arts and craft majors discuss Creativity Works, a program providing an opportunity for ...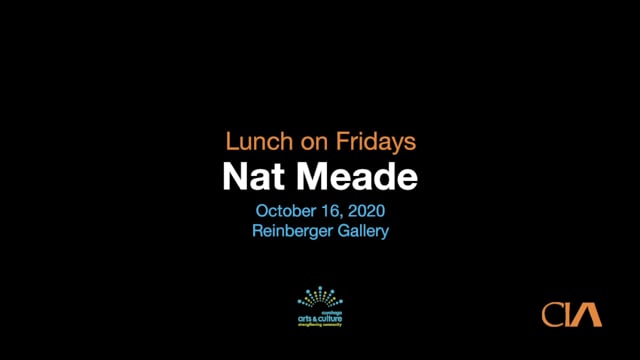 LOF: Nat Meade 10.16.20
New York painter Nat Meade discusses his work in our weekly Lunch on Fridays sessions.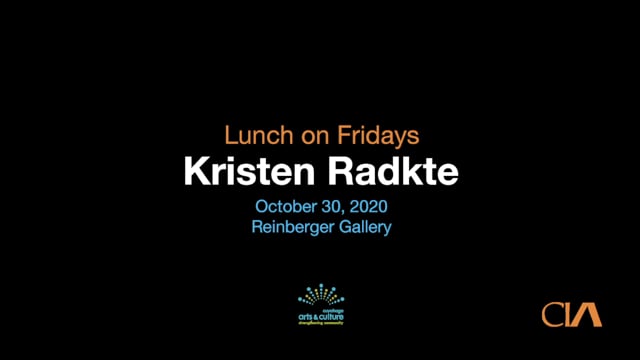 LOF: Kristen Radtke 10.30.20
Author and artist Kristen Radtke discusses her recent graphic novel, Imagine Wanting Only This.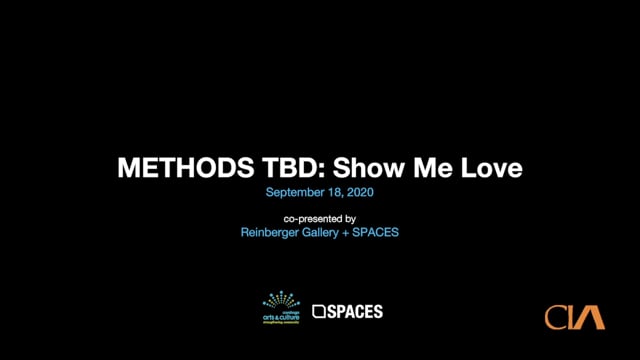 METHODS TBD: Show Me Love
METHODS TBD is an October 18 conversation between the artists represented in concurrent exhibitions at Reinberge...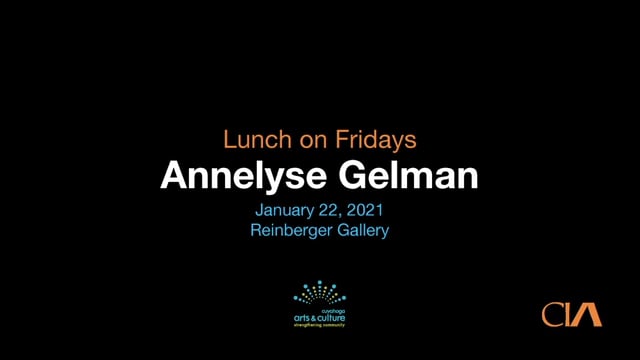 LOF: Annelyse Gelman 1.22.21
Annelyse Gelman's language-based projects straddle publishing, installation and performance, often incorporati...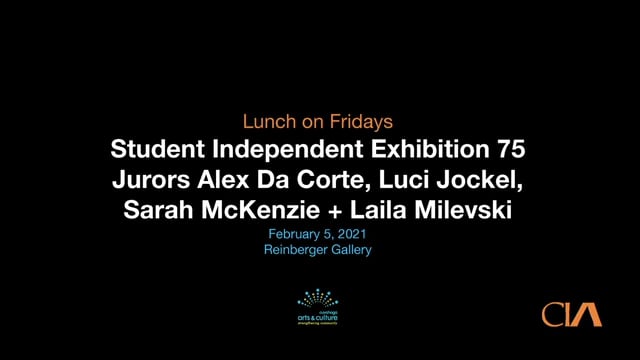 LOF: SIE Jurors 2.5.21
The jurors of the 75th Student Independent Exhibition (SIE) discuss their work and the prospect of jurying the w...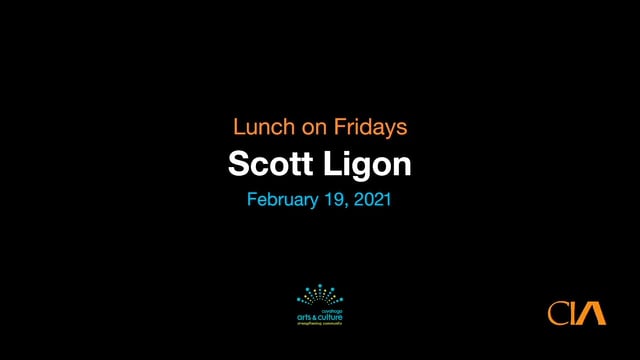 LOF: Scott Ligon 2.19.21
Artist and CIA Foundation faculty Scott Ligon discusses discusses his past and current film projects.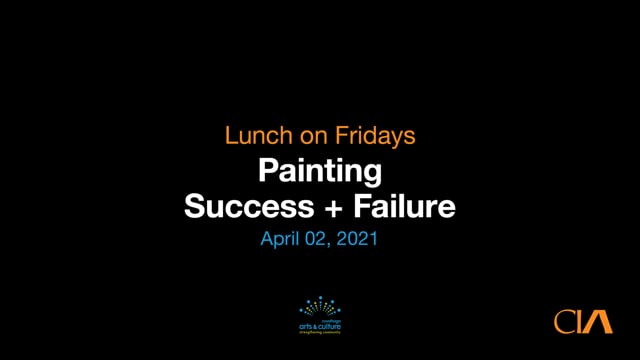 LOF: Painting Success + Failure 4.2.21
Lane Cooper and Tony Ingrisano engage in an open discussion centered on broadly held ideas of what it means to b...
LOF: Entropical Paradise 4.16.21
Artists in the exhibition Entropical Paradise, in CIA's Reinberger Gallery, discuss the work.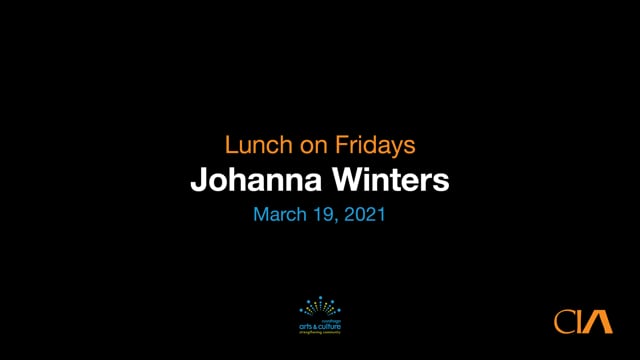 LOF: Johanna Winters 3.19.21
Puppeteer and printmaker Johanna Winters discusses her work.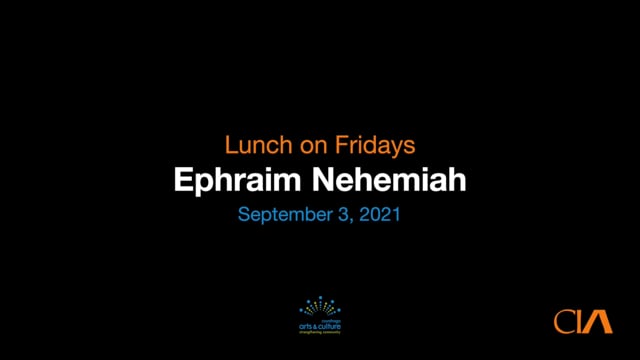 LOF: Ephraim Nehemiah 9.3.21
Ephraim Nehemiah, a published writer, educator and nationally touring performer whose work has hundreds of thous...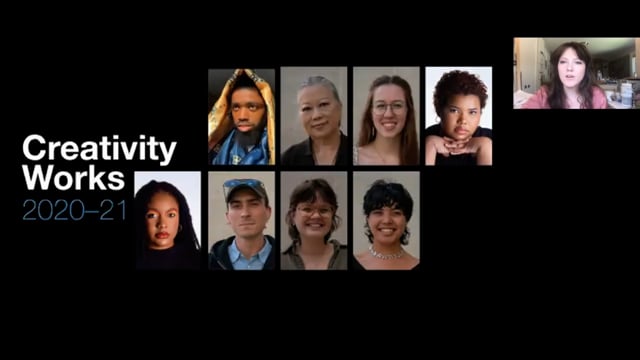 LOF: Creativity Works 9.17.21
Students from the 2020-21 cohort of Creativity Works, CIA's program designed to create internship opportunities ...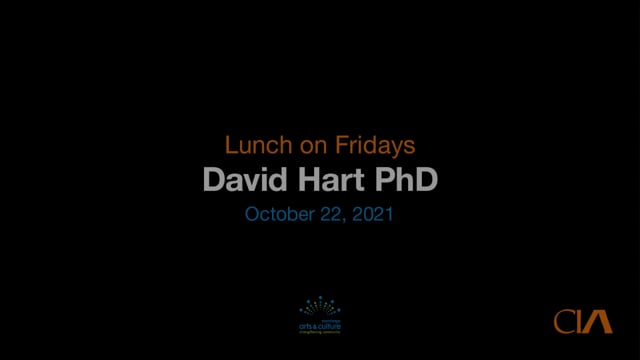 LOF: David Hart 10.22.21
David C. Hart, associate professor of Art History in CIA's Liberal Arts Department, discusses how the pandemic d...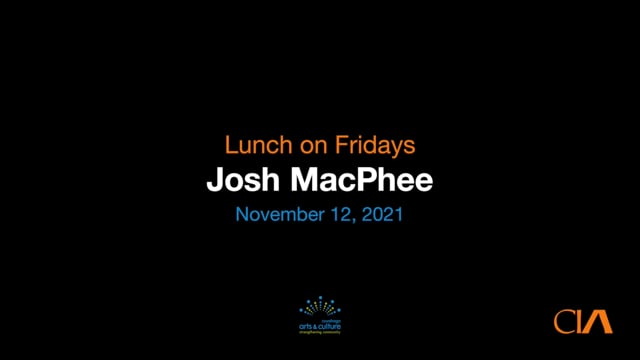 LOF: Josh MacPhee 11.12.21
Designer, artist, and archivist Josh MacPhee discusses his practice and upcoming exhibition in CIA's Reinberger ...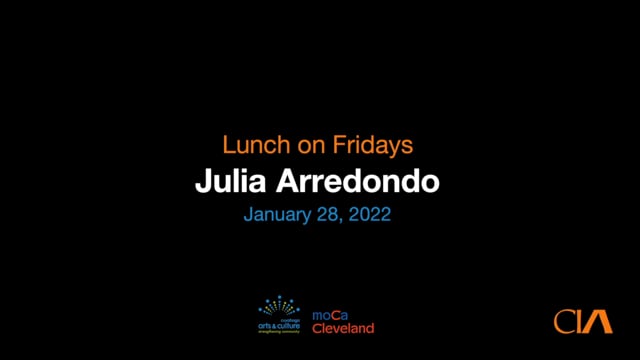 LOF: Julia Arredondo 1.28.22
Julia Arredondo, a Chicago-based artist entrepreneur who's currently the host of a series of Cleveland-focused...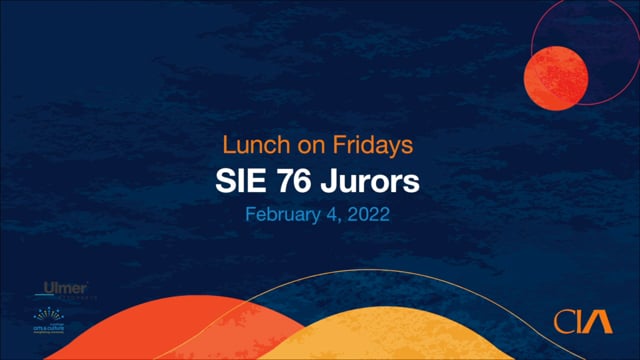 LOF: SIE Jurors 2.4.22
The jurors for the 2022 Student Independent Exhibition, Maria Camera-Smith, Addoley Dzegede, Natalie Petrosky an...
WTF NFT 4.13.22
In a special Wednesday night edition of Lunch on Fridays, CIA faculty Lane Cooper and Jared Bendis discuss what ...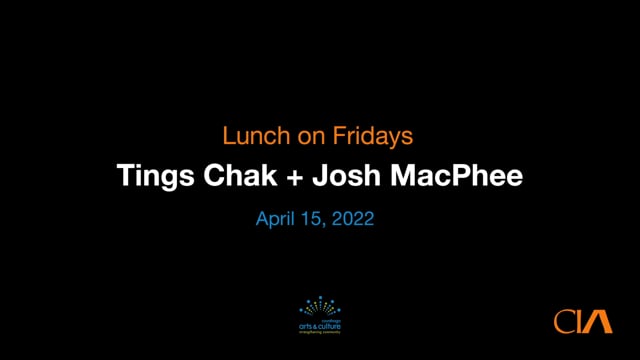 LOF: Tings Chak & Josh MacPhee 4.15.22
International activist and artist Tings Chak talks with Josh MacPhee, in conjunction with the Reinberger Gallery...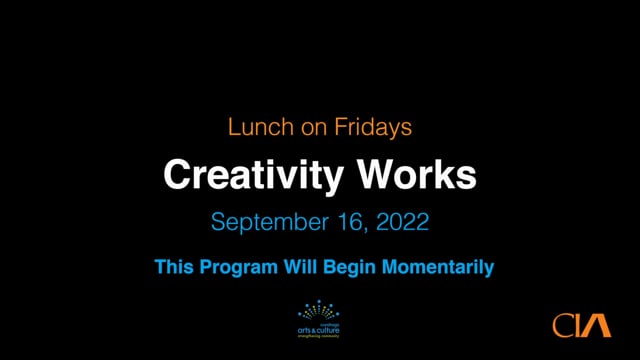 LOF: Creativity Works 9.16.22
The 2021-22 cohort of CIA's Creativity Works program discuss their internship projects.
Exhibition Walkthroughs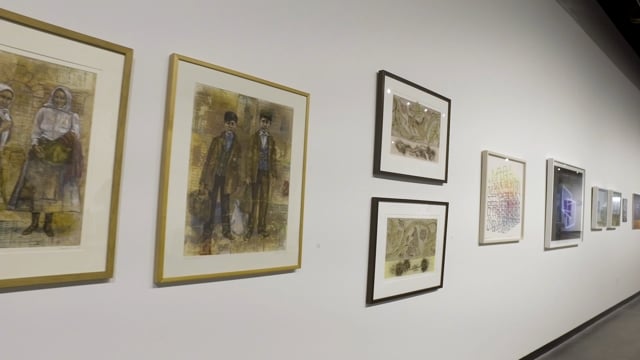 CIA 2020 Faculty Exhibition
Take a virtual tour of the 2020 Faculty Exhibition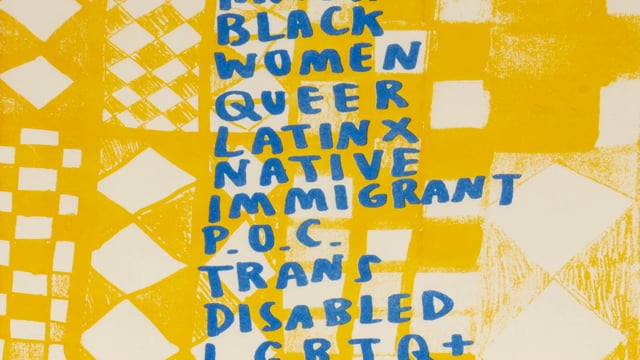 TITLE TBD Walkthrough
Curated by Meghana Karnik, this multiform group exhibition invites visitors into the survival journeys of artist...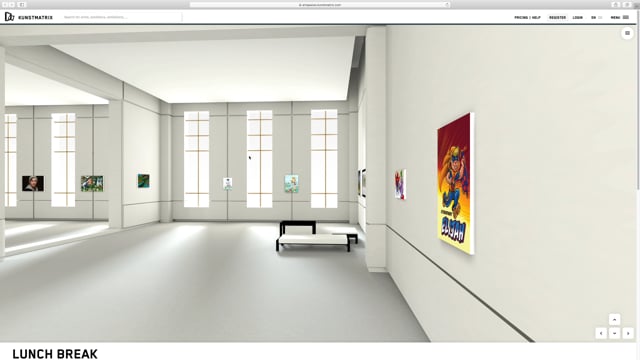 2020 CIA Staff Art Show: Lunch Break
Tour our annual staff exhibition, Lunch Break, through this video walkthrough.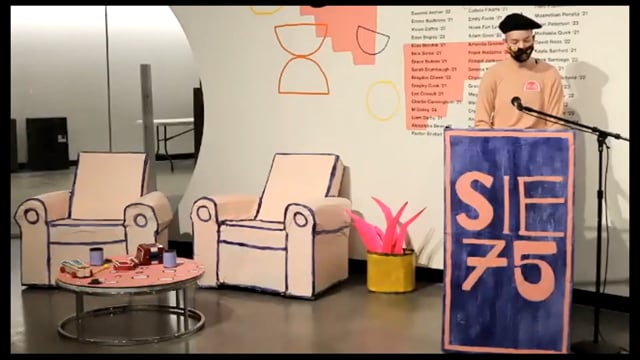 Student Independent Exhibition 75: Opening
This year's virtual opening walks you through the exhibition and announces recipients of cash prizes.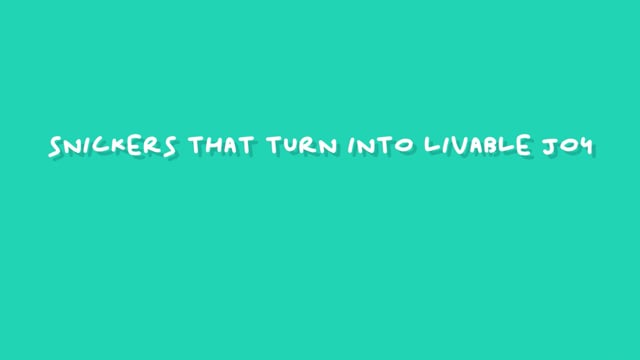 Snickers That Turn Into Livable Joy
A walk-through of "Snickers That Turn Into Livable Joy," a group exhibition curated by Amani Williams '21 that...
Alumni Talks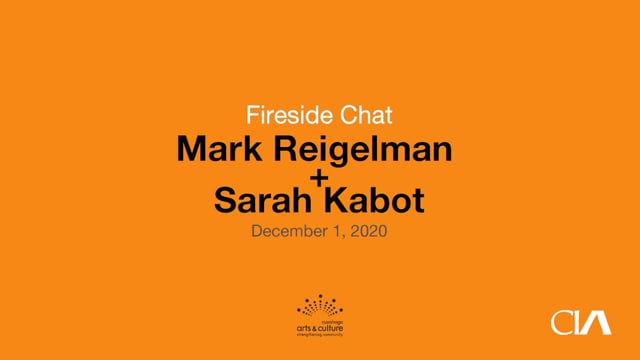 Fireside Chat: Mark Reigelman + Sarah Kabo...
Mark Reigelman, a 2006 CIA grad, chats with Drawing Department chair Sarah Kabot.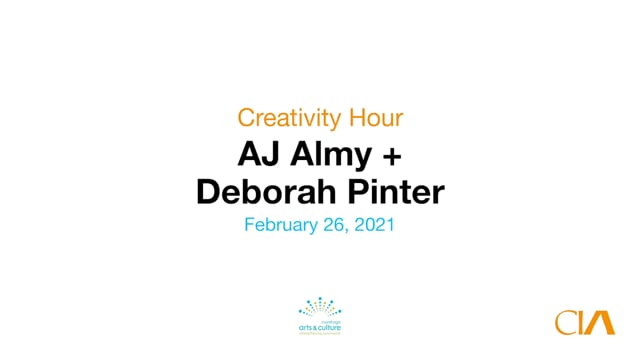 Creativity Hour: AJ Almy + Deborah Pinter
Deborah Pinter interviews photographer AJ Almy about his creative practice and his first year since graduating i...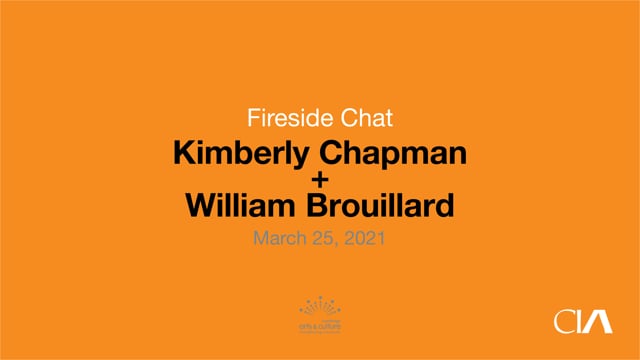 Fireside Chat: Kimberly Chapman + William ...
Ceramicists and sculptors Kimberly Chapman '17 and William Brouillard discuss their creative careers in this F...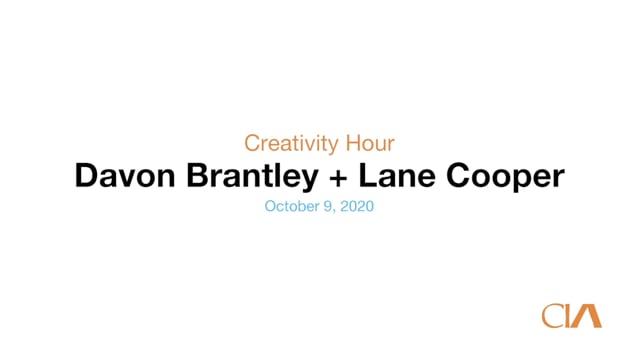 Creativity Hour: Davon Brantley + Lane Coo...
Lane Cooper talks to CIA alum Davon Brantley '18 about his creative practice and life after CIA.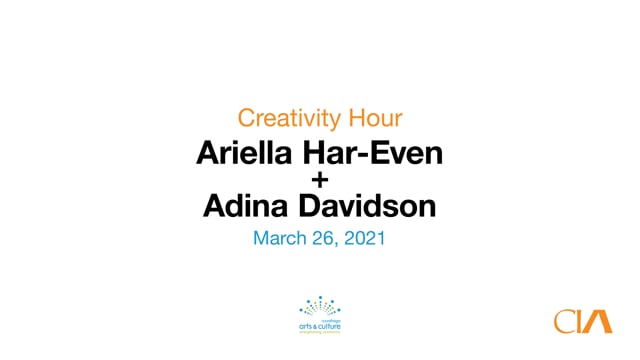 Creativity Hour: Ariella Har-Even + Adina ...
Ariella Har-Even, Jewelry + Metals alum from 2019, discusses her work as it relates to archetypes with Liberal A...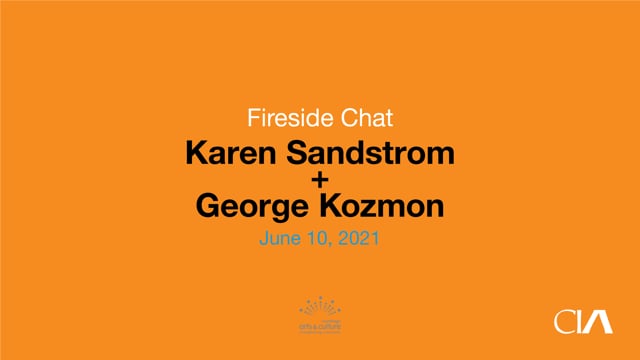 Fireside Chat: Karen Sandstrom + George Ko...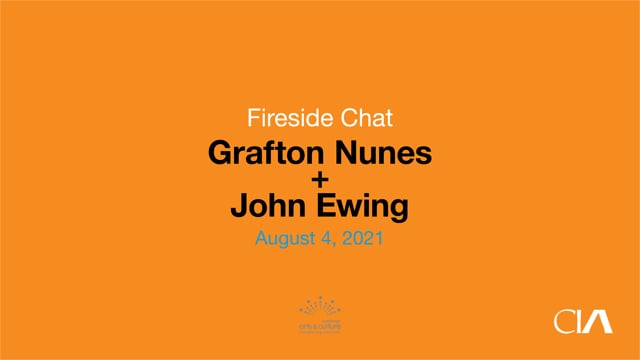 Fireside Chat: Grafton Nunes John Ewing